PEAK Training Clinic
Train with the BEST, Reach your PEAK!
Central Coast Gymnastics hosts the PEAK Training Clinic in the late spring/early summer annually. The PEAK Training Clinic brings together the best coaches in the country in all disciplines of gymnastics (Men's Gymnastics, Women's Gymnastics, and Tumble & Trampoline Gymnastics). This 2-day intensive training clinic is designed to give all developmental and competitive athletes an opportunity to learn, develop and improve their skills. In our State-of-the-Art facilities, we create an experience that will allow athletes to reach new heights in their training! Read below about our next annual PEAK Training Clinic. Updates and more details will be posted here regularly!
Clinic Information:
TBD
This Year's Clinicians
Men's Gymnastics
Sho Nakamori
Nathan Gafuik
Dana Desrosiers
T&T
Mig O'Hara
Nick Brockelman
Casey Chandler
Women's Gymnastics
Stephen Rybacki
Valentino Moutafov
Courtney Prichard
Pricing:
Early registration TBD, athletes will receive a $25 discount. All athletes must be pre-registered by 12:00 pm (Saturday) 5/16/20.
Men's & Women's Gymnastics
$185.00 (4 sessions only)
T&T
$185 (4 sessions)
$145 (3 sessions)
$105 (2 sessions)
2020 Lunch Options:
Back by popular demand from 2019, we will have the the "Build Your Own Sandwich Bar" lunch options for all PEAK athletes, see the details located below.
Hotel Block: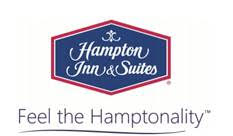 SLO Hampton Inn Blocked Rate Call # (805) 594-1445
Location: 1530 Calle Joaquin | San Luis Obispo, CA 93405
Link: Click for Hotel Booking Link
Group Name: PEAK Clinic
La Quinta Inn & Suites- SLO Blocked Rate Call # (805) 439-455
Location: 1845 Monterey Street | San Luis Obispo, CA 96401
Link: Click for Hotel Booking Link
Best Western Royal Oak SLO
Location: 214 Madonna Road | San Luis Obispo, CA 93405
Call the BW SLO directly at (805) 544-4410 to reserve room and get a nightly rate, there is no block available. Must book two night for stay. They have upgraded many area's of this hotel including adding a full hot breakfast with stay.
Link: Click for Hotel Booking Link
Beach Bonfire 2020
TBD
We'll have all the fixing's for Smores! And just tons of FUN! You bring chairs, blankets, and jackets to enjoy an amazing night at the beach under the stars! Bonfire will begin at 6:00 pm, look for a sign and walk down to the beach for the bonfire. See flyer above for all the details. We had a blast in 2019, join us in 2020!