Cheerleading
Central Coast Elite exists to be a positive experience for all of our cheerleaders and families. Our mission is to instill strength, flexibility, and teamwork in all of our athletes while helping them develop self-esteem, confidence, and a healthy lifestyle. Our program prides itself on excellence in all aspects of the sport of cheerleading. We will settle for nothing less than excellent training, excellent performing, and excellent attitudes for everyone in our program.
Our coaches are experienced, credentialed, hard working individuals who take pride in their jobs and the athletes that they coach.
Interested in joining our Competitive Cheer Program? CLICK HERE for more information!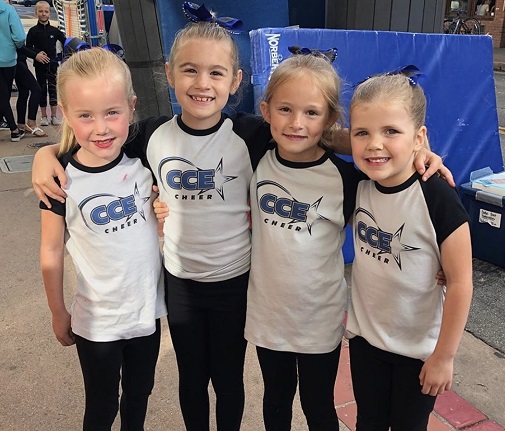 Ages 5-12
Class Length: 1 Hour
Performance cheer is a recreational cheer class for 5-12 year olds that teaches all the basics of cheerleading. The athletes will learn cheer motions, jumps, stunts, tumbling and a dance. They will perform at events in the gym and locally around the town.
Tumble 1
Class Length: 1.5 Hours
Tumble 1 is the first level of tumbling where the athletes learn basic tumbling skills. Not only do they condition and stretch so they are able to tumble, but they learn forward and backward rolls, handstands, cartwheels and round-offs. Once they get those skills down, they will learn back and front walkovers and then start back handspring drills. Each skill builds on the skill before so all previous skills are necessary to be able to learn the next skill. Each athlete will move at their own pace.
Tumble 2
Class Length: 1.5 Hours
Tumble 2 builds off of tumble 1, therefore the athletes should have mastered all the skills in tumble 1 first before they take on tumble 2. Tumble 2 works on back handspring drills as well as round off back handspring drills. Once they master the back handspring they work on connection skills. When athletes are ready, the coach will start them on tuck drills.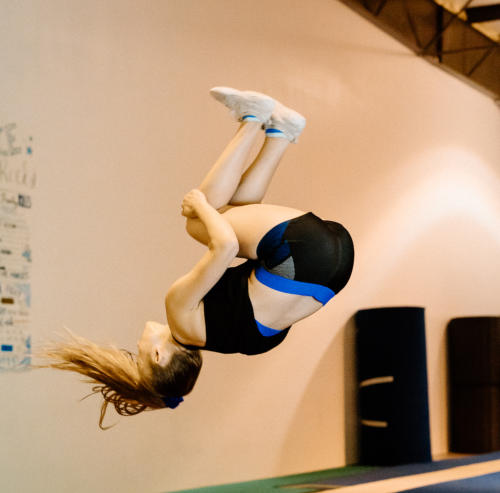 Tumble 3
Class Length: 1.5 Hours
Tumble 3 builds off of tumble 2, where athletes should have all the skills in tumble 2 mastered first before they enter tumble 3. They should have round off multiple back handsprings, standing multiple back handsprings, as well as an understanding on how to tuck. They will start front and back tuck drills in this class as well as aerials. Where athlete have mastered a round off tuck, front tuck and aerial. They are then ready to work on specialty level 3 passes, connection skills to tucks, and standing tuck drills.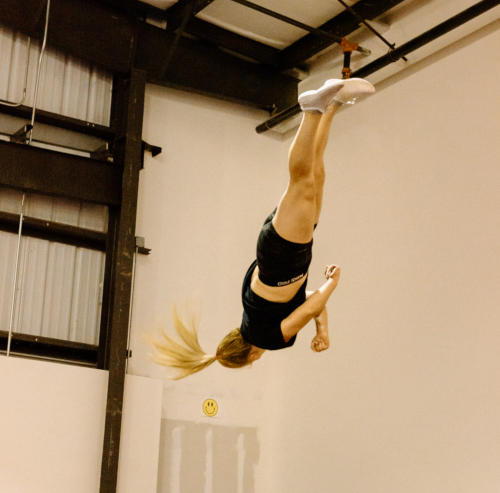 Tumble 4/5
Class Length: 1.5 Hours
Tumble 4 builds off of tumble 3, where athletes have mastered all level 3 skills and can do a standing tuck off panel by themselves. They will work front tuck step outs, layouts, tumbling out of a back tuck, whips, standing tucks on floor, and start arabian and twisting drills.
Tumble 5 builds off of tumble 4, where athletes have mastered all level 4 skills. They will work on standing and running fulls, arabians, and all sorts of connection passes, front and back.
*These cheer tumbling classes are mandatory for our competitive teams, and open to the public as well! Level placement is decided pending evaluation by the cheer program director. In each class we work on the foundation of tumbling with basic skills and level appropriate drills, as well as conditioning and flexibility. This is a great option for those who want to continue to improve their tumbling skills, or those who are interested in cheerleading.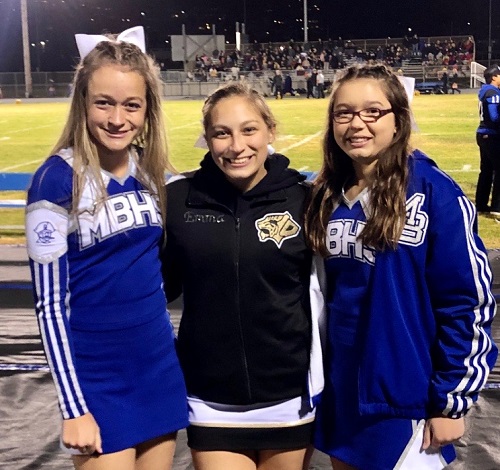 Ages 13-18
Class Length: 1.25 Hours
CCG offers a great High School tumble program coached by our CCE staff. You should check out our High School Cheer tumbling classes to better your tumbling skills and to gain strength to help with all the parts of cheer. This is an optional class but a great benefit to you. In our High School Tumble classes we work on basics, strength, new skills, flexibility, and the skills the athletes need/want for their games/routines.
Tuesday 7:00-8:15pm
Thursday 7:00-8:15pm