Meet Our Staff
About our staff:
CCG coaches and administrators are some of the brightest and most passionate people we know in the industry. Our staff members are hired for their unique talents, credentials and character. Many of our coaches have competed around the world, volunteered in the community, earned degrees, spoken at gymnastics conferences and trained with USA Gymnastics national staff members.
Our employees are unique, but we have one thing in common: We have come together in one great place, here at Central Coast Gymnastics Sports Center located in the heart of San Luis Obispo. We share the philosophy of inspiring children to grow up strong, healthy, happy and achieve their dreams.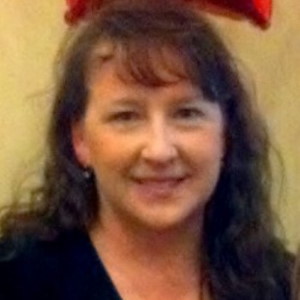 Mimi Phene McKellar
Owner & Gym Manager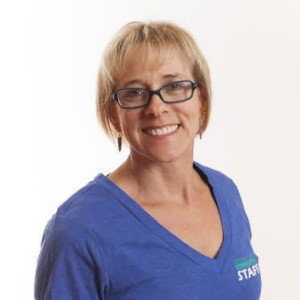 Shannon Merritt
Payroll Manager & HR Specialist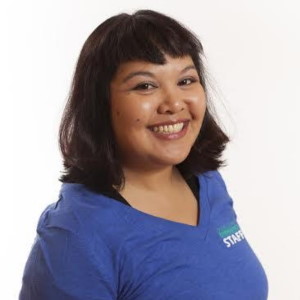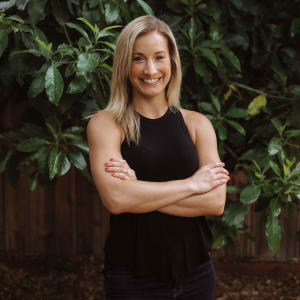 Aly Wenzel
Cheer Program Director
Rion Page
Acrobatics Program Director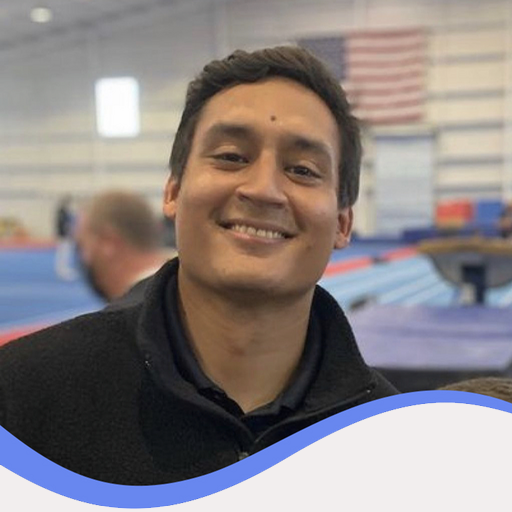 Renato Deza
Boys Program Director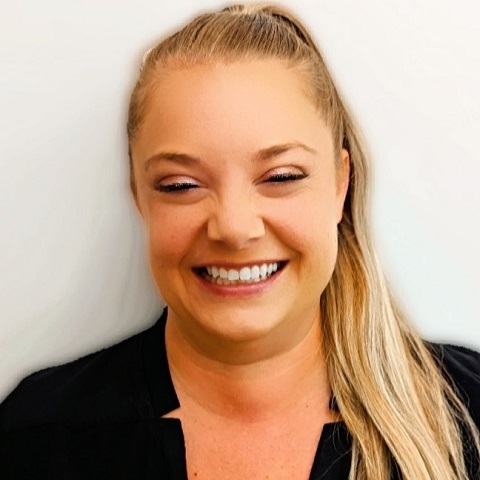 Vanessa Atler
Girls Program Director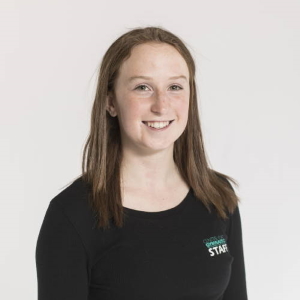 Renee Wright
Girls Rec & Devo Director, Team Coach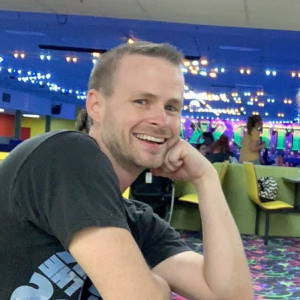 Scott Wilhelm
Webmaster / NGA Program Director
Dana Desrosiers
Boys Team Coach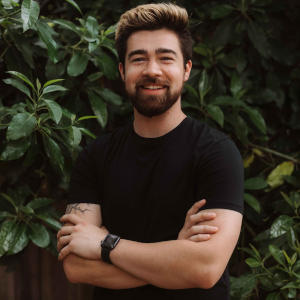 Andrew
Cheer & Tumbling Coach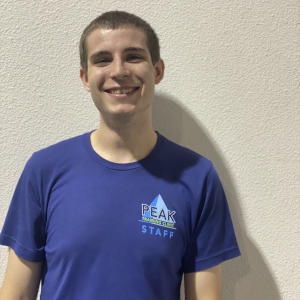 Jeremy Pigford
Program Director / T&T Team Coach
Peter Conti
Boys Rec Director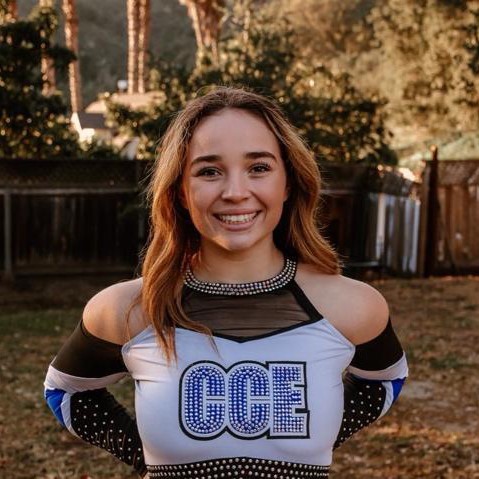 Bella B.
Cheer & Tumbling Coach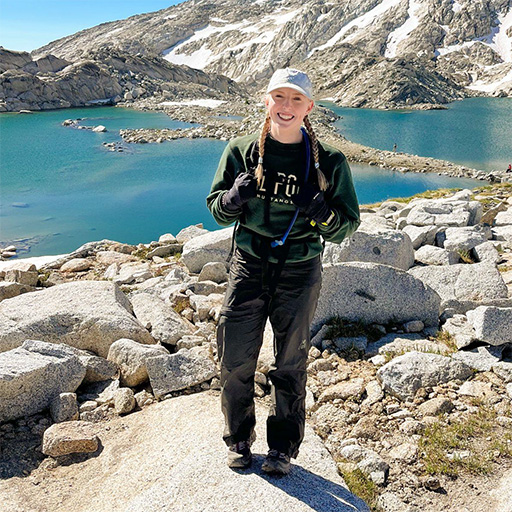 Bella S.
Girls Rec & NGA Coach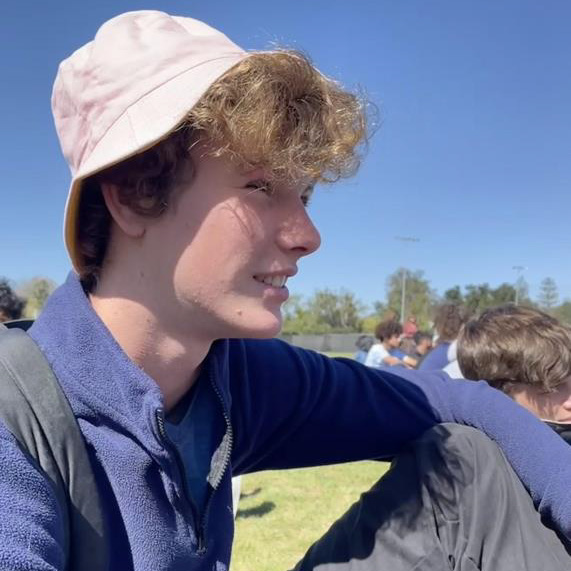 Justin
T&T Rec & Team Coach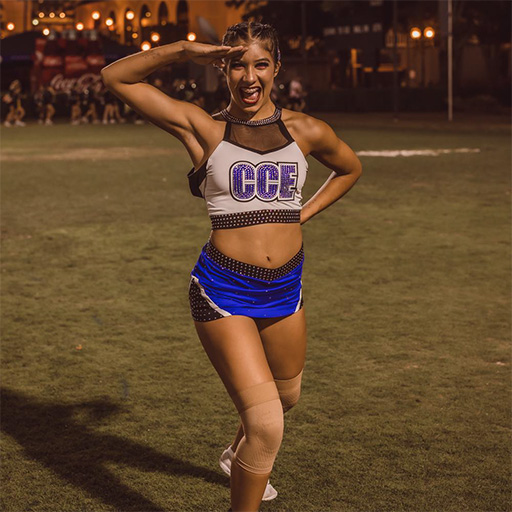 Zarayah
Preschool & Cheer Coach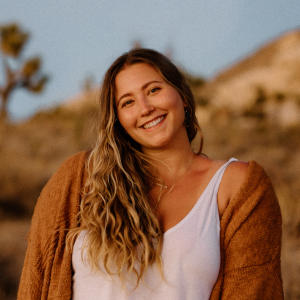 Heather
Cheer Coach / Assistant Director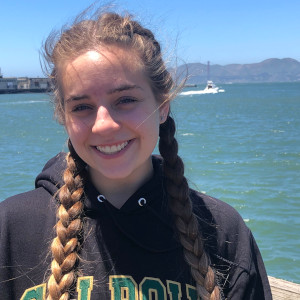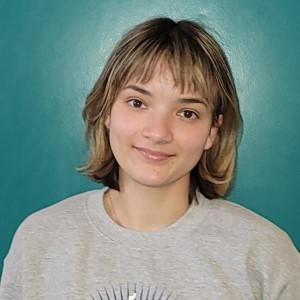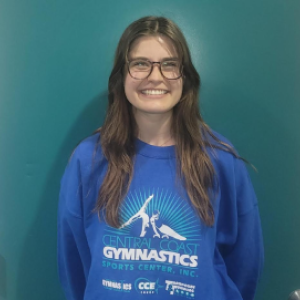 Lydia
Rec & Preschool Coach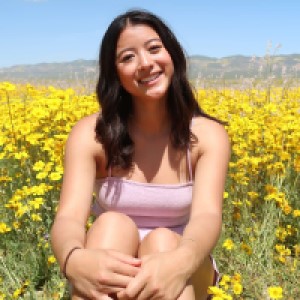 Ava
Rec & Preschool Coach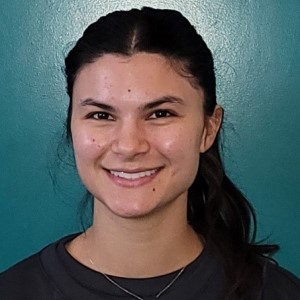 Mimi Phene-McKellar
Owner & Gym Manager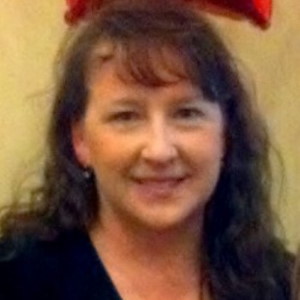 Mimi became involved in the sport of gymnastics at the age of 5 years old in 1972 as a gymnast, then started competitive gymnastics at the age of 8 until the age of 22. She competed up to the Class 1 Level, then through college (earning 10 All-American Awards). Mimi started her coaching career at Clovis Academy while she trained there around the age of 16 in the summer time. She coached mostly in the boys program until she moved to go to Cal Poly in San Luis Obispo in 1986. While coaching at various local clubs, she began her dream of opening an amazing gymnastic training facility that would connect Southern and Northern California gymnastic communities. In 1991, Mimi opened a very small gymnastics program (1,000 sq. feet) with about 10 students in the beginning and built it to what has now grown upwards of 800+ students in the building her and her husband Andy bought in 2004. Along with the most amazing staff, they have created a fantastic gymnastics sports training center of 16,000 sq. feet fitness & fun in San Luis Obispo, California. It has been a wonderful journey, one I wouldn't change one second of. Mimi is currently directing the Preschool Program with Assistant Preschool Director Casey Hoover. We are both enjoying our passion and expressing our creativity working with the Preschool Program!
Mimi and her wonderful husband Andy, have been happily married since June 22, 1996, and they have a beautiful daughter, Maddie who was born in April 2006! Come on down to CCG, we would love to meet you. My favorite colors are blue & green. I love to eat fresh fish, grow my own veggies, and share them with everyone. I absolutely love to garden, fish, and scuba dive. Collect treasures from the beach and be in the gym every second I can. I love our beautiful area, the air and warm sun. I am definitely very fortunate to live and breath on the Central Coast…………with my wonderful family at home and at CCG!
Shannon Merritt
Payroll Manager & HR Specialist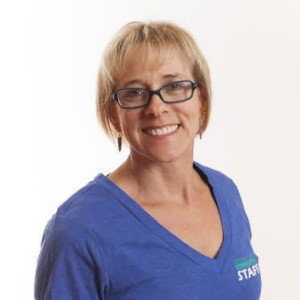 Hello, I'm Shannon Merritt and I am the Payroll Specialist here at Central Coast Gymnastics Sports Center. My love for gymnastics started when I saw Nadia Comaneci win the All Around Gold Medal in the 1976 Olympics. I was 10 years old then and began taking gymnastics classes. I competed for my Jr. High and High School in Clovis, CA. At age 16 I began coaching at Clovis and I began judging at age 18. I attended Cal Poly and received a Bachelor of Science degree in Physical Education with a concentration in teaching. I worked as the head coach of Atascadero Gymnastics for six years while I attended college. I had my first two children here in SLO and then my husband joined the Air Force after college. We moved to New Mexico where I worked as a head coach for a local gym. I obtained my Masters Degree in Public Administration and I became a level 10 judge. Our family was transferred to the island of Guam where I opened my own recreational gymnastics program, continued to judge gymnastics, and got a great tan! Our next adventure was a 3-year stay in England. I worked as a coach and a choreographer for an optional team there and passed my International Gymnastics Judging Exam. I had the wonderful opportunity to judge at the international level. Our military adventure ended in 2003 and we came back to the beautiful SLO. I started working at CCG in July of 2003 as the gym manager and girl's optional coach. After more than 20 years of coaching and seeing many different gymnastics programs, I am thrilled to be working in the positive and fun environment at CCG. My hope for each of our gymnasts is that they will gain self confidence and responsibility, learn to work hard and enjoy physical activity, and take pride in themselves for their effort and achievement in the challenging sport of gymnastics, acrobatic gymnastics, cheer, dance, and all the other programs CCG offers. I really enjoy the payroll aspect and taking care of the many wonderful employee's at CCG!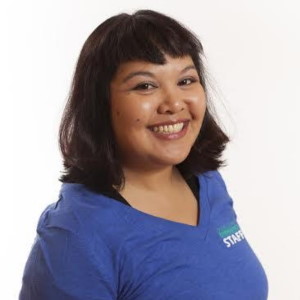 Hi! I'm Sophie and I'm the Office Manager & HR Director here at CCG! I started here in February of 2014 and absolutely love it! I enjoy working with the fun, upbeat, and outgoing crew here at CCG and couldn't ask for a better team! I was originally born in Oregon, then my family moved to Austin, Texas, but came back and I was mainly raised here in California up in Modesto. I moved to SLO to attend Cal Poly, eventually graduating in 2005 with my Bachelor of Science in Food & Nutrition, with a concentration in Nutrition Science. In my spare time, I enjoy hiking, BBQing & cooking, trying and learning about new foods, and teaching my cat tricks! Some fun facts about me are that I speak Laotian fluently, I was the first in my immediate family to be born in the U.S., and I have trained my cat to walk on a leash, sit, kiss, shake, stay, and use the human toilet.
Aly Wenzel
Cheer Program Director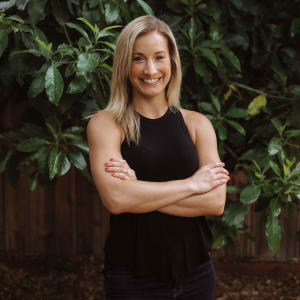 I am Coach Aly, the director of CCE. I have been coaching at CCG since 2006 and have been coaching Cheer and gymnastics since 2003. I graduated from Cal Poly with my teaching credential in 2009.
Currently, I do not directly use my teaching credential but feel as though I use it every day teaching our athletes in this awesome environment. I love working with children and sharing my passion for cheer with them. This sport has given me so much over the years and I am so grateful that I am still involved in it. Every day I learn and grow from this amazing sport and all our athletes. My goal is to help every athlete in our program be a better athlete, cheerleader, and person once they step out our door.
Rion Page
Acrobatic Gymnastics Director
Hi, I'm Coach Rion!
I moved to SLO from Lancaster, CA after graduating High School.
I have been coaching here at CCG since 2012.
Since starting here at CCG, I have coached many classes and events but now can be found coaching the Acro team or working in the office. I became the Head Coach and Director of our Acrobatics Team in 2015 and used to compete here at CCG as an Elite Mixed Pair Acrobat!
Random Facts:
I've had my turtle, Tina, for 17 years!
I have two screws in my left leg from an ACL surgery
Sign Language is my first language!
I have run 7 Half marathons and 1 full marathon
Renato Deza
Boys Program Director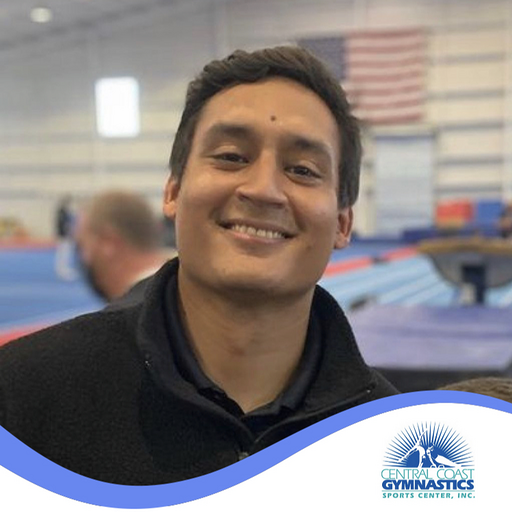 My name is Renato, I am 26 years old, born and raised in Lima, Peru. I started doing gymnastics when I was 6, and fell in love with the sport right away. Lots of years of hard training gave me the opportunity to represent my country in several international competitions(in between 2007 and 2014), in junior and senior categories, and allowed me to bring back to my country the first South American championship medals in a very long time at a very young age.
I knew my passion for this sport was not going to end with my athlete career, so I decided to start coaching at age 18. Even though I went to school and got a bachelor's degree on Audio Visual Production, I knew gymnastics was going to be my main gig for good.
Later on I decided to move to the US pursuing my dream of being an elite coach. Pushing kids in a way that affects not only their competitive performance but also helping them grow as humans, the same way my coaches and the sport helped me growing up.
I could have not found a better opportunity to pursue my dream and accomplish my goals, than taking this opportunity that CCG has offered me. I am sure will try my best to lead this program, with the support of all the families and coworkers, to make this team their best version possible.
Renee Wright
Developmental & Compulsory Team Coach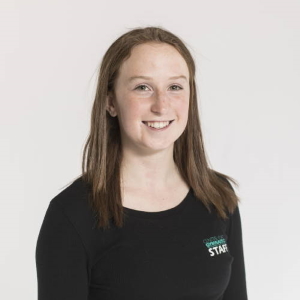 I have been teaching gymnastics at Central Coast Gymnastics for 3 years and have been coaching for 6. I have been a team coach for 2 years and LOVE working with team kids! I am from Boulder, Colorado and was born in Kansas City, Missouri. I was a competitive gymnast for 10 years and I am currently a 4th year Kinesiology major at Cal Poly (will be graduating in the fall). My hobbies include hiking, backpacking, and eating good food! Working with kids brings joy to my life and I LOVE working at CCG!
Scott Wilhelm
Webmaster / NGA Director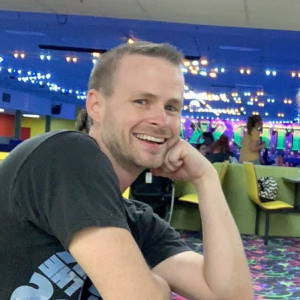 I was born in Sacramento, grew up in Chico, and lived in Fresno for about 12 years. I was a gymnast for 10 years, finishing my career as a level 9 at Athletic Horizons. I moved to SLO to work for CCG! I started coaching when I was 26 teaching cheerleaders to tumble. Over the years I progressed and began coaching rec, pre-team, JO, and then eventually became the Director and Head Coach of a competitive team with almost 30 girls, 5 of which were optionals.
I currently the Director and Head Coach for the girls NGA team.
I'm an avid photographer, programmer, and my biggest accomplisments include being the Regional Champion at Level 8, becoming an Eagle Scout, and climbing the tallest mountain in the lower 48 states. My favorite color is green, favorite food is sushi, and favorite movie is Eternal Sunshine of the Spotless Mind.
Dana Desrosiers
Boys Team Coach
I was born in Orange County, CA on January 17, 1983. At the age of three my mother signed me up for gymnastics lessons and I've been flipping ever since. I was a competitive gymnast for 10 years, eventually reaching the level of Junior Elite Class (now called Level 10). I was lucky enough to have top notch coaching, including Chinese Olympian and World Champion Li Xiaoping. Gymnastics was always a great challenge for me. I am very proud of what I have been able to achieve in this sport. I consider qualifying to the Junior National Championships the single greatest achievement of my life.
I loved competing, but even as a kid I always wanted to be a coach. I have been a boys gymnastics coach at Central Coach Gymnastics since October 2001. I have taught all levels from Class A to competitive team. As an athlete I have learned so much about what it takes to make dreams into reality. My dream is to inspire and pass on my knowledge to young people so they can grow and become happy, successful adults. My goal is to build a competitive team and recreational gymnastics program to rival any in the state. I am proud to see the great strides we have made toward this goal.
Meanwhile, I am pursuing a Computer Engineering degree at Cal Poly. Whatever the future holds for me, one thing is certain, gymnastics is in my blood and will always be a part of my life.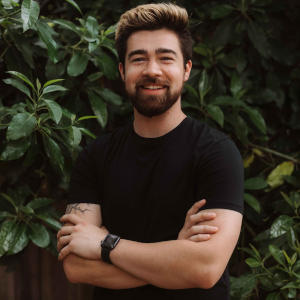 Hi! My name is Coach Andrew, however some in the cheer program know me as Coach Andy. I've been coaching at CCG since June of 2018. I'm originally from Paso Robles, California and growing up I played multiple sports like Baseball, Football, Cross Country, and Track. I was introduced to All Star Cheer as a freshman in college at Fresno State, and I immediately fell in love. For a short time I competed with a gym named Clovis United Allstars, however when I returned to the Central Coast I found myself at CCG to continue my newfound passion. I coached at CCG for a little over a month before I joined CCE in 2018 to compete with our Senior Restricted 5 team, Code Red. At the gym I currently coach Boy Rec Gymnastics, Cheer Tumble 1,2, and 3, and High School Cheer Tumble. Outside of the gym I attend Cuesta College as a Biology major; at some point in the future my goal is to attend medical school and become a doctor! Coaching has given me the chance to not only improve myself but also help improve all the amazing athletes I get to work with every day!
Jeremy Pigford
Program Director / T&T Team Coach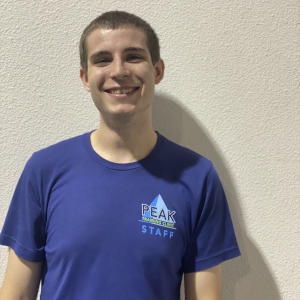 Hi! My name is Jeremy and I've been coaching at CCG since 2019 working mainly in TnT and Camps! I was born in Stockton and moved to SLO in 2019. I started competing in TnT when I was around 10 years old starting at Modesto Acro and then moved onto Springtime Tumble and Trampoline. After competing for about 4 seasons I decided to retire from competition. I'm currently in my second year of school getting my studio art degree. You will most likely find me in gym 2 coaching Rec TnT, I look forward to seeing you!
Peter Conti
Boys Rec Director & Team Coach
I have lived on the central coast my whole life. I have been training theater for five years and training dance for the past two.
I started coaching at CCG in 2019 and I currently coach boys gymnastics.
Fun Facts:
I do photography in my spare time
I am the youngest of five kids
I started gymnastics at CCG when I was three
Hello! My name is Haley and this is my first year as a coach at CCG but my fifth year coaching! I first started coaching when I was still a competitive gymnast at the age of 14. I first started gymnastics in a parent participation class when I was just two years old and gymnastics has been a part of my life ever since. Icoach preschool and roos classes here at CCG but atmy previous gym, I taught many classes including boysand girls recreation, pre-school, and tumbling!
Fun Facts:
I am a pre-nursing student at Cuesta
I competed in gymnastics up to level 8
I have "double-jointed" shoulders
I first started competing in gymnastics when I was 9
Bella B.
Performance Cheer/Tumble Coach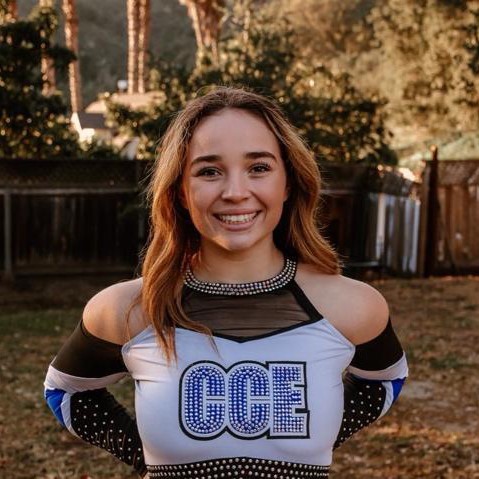 My names is Bella Butler and I am 17 years old! I have been a cheerleader for about 9 years. I have coached a youth cheerleading team for a little over a year in 2019! I am also an athletic training intern at my High school and plan on pursuing a career in the medical field!I am so excited to have this opportunity to make an impact on so many athletes lives!
Cheerleading is my life and I love everything about it, I have been coming to CCG since 2018 and I love it
Fun Facts:
I have 4 cats
My favorite place is the beach
My favorite class at school is Anatomy
I wanna be a radiologist when I am older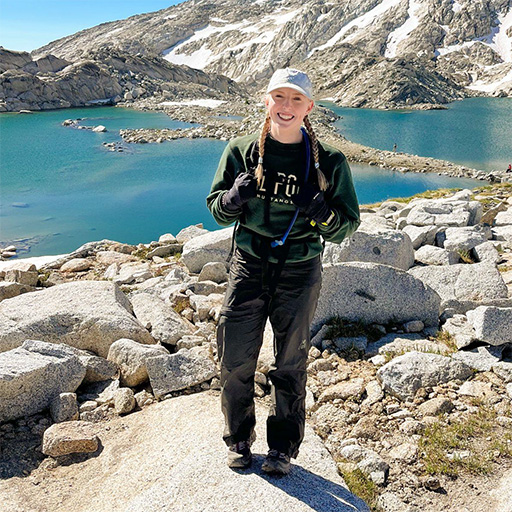 I was a gymnast for 11 years and competed all the way through level nine. My favorite event was bars but I also excelled at beam. I had to quit due to injuries but started coaching at 15 yearsold. I was a compulsory coach for 3 yearsand ran the developmental program. Ialso liked to help out with camps and birthday parties. I just started working at CCG as mainly a preschool and recreational coach but I'm also helping out with NGA!
I'm originally from Seattle, Washington but I moved to SLO to attend Cal Poly. I'm currently a second year civil engineering major. At Cal Poly, I'm on the women's club ultimate frisbee team and I get to travel for tournaments. Some of my other hobbies include running, hiking, rock climbing, surfing, and really anything adventurous.
Fun Facts:
Favorite Color: Blue
Favorite Food: Watermelon
Favorite Animal: Puppies
Favorite Hobby: Rock Climbing
Favorite Sport: Gymnastics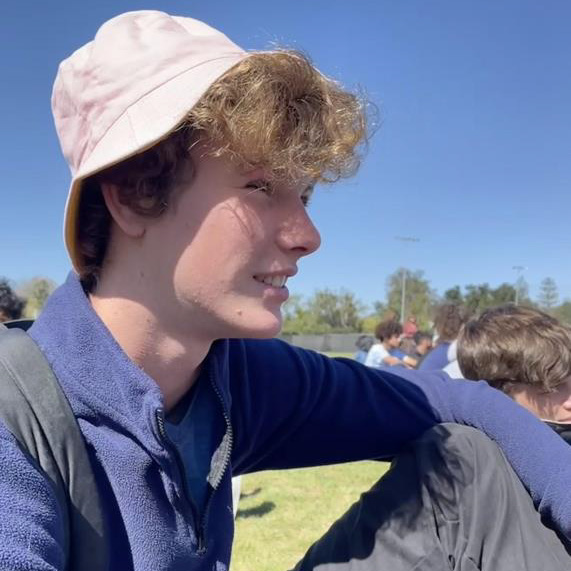 Hi, I'm Coach Justin, I've been a Gymnast for 10 years. I'm currently a TNT athlete as well as a coach for TNT. I've been in the TNT business since I was 6 years old making me only 16 and have been coaching for over a year now.
Fun Facts:
I'm a Junior at San Luis Obispo High School.
I also Dive for both the High School and Cuesta Club.
I'm big on Snowboarding and Wakeboarding.
I've been to 2 other Countries
I am a level 10 boys' gymnast. This is my 9th year competing! I started gymnastics at CCG when I was 5 and started competing when I was 7. My favorite event is floor.
Fun Facts:
I have 4 younger siblings, and all have competed for CCG.
I am homeschooled.
I am completely deaf in my right ear.
I have played piano for 10 years.
Zarayah
Preschool & Cheer Coach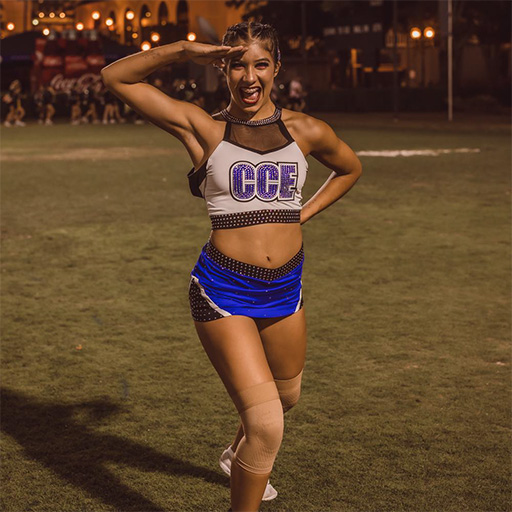 My name is Zaryah Olivera and I am 16 years old! I have been cheering for 12 years now, and I plan to cheer in college too! This isn't my first time coaching littles, but it is my first time coaching littles in the gym world. I am a lifeguard and swim instructor at Sinshimer Pool. I also help run the Tiny Tigers Preschool Program at SLOHS.
Fun Facts:
I love the beach
I like to paint
My favorite animal is a panda
I love mint chip ice cream
Heather
Cheer Coach / Assistant Director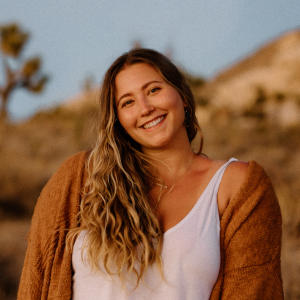 Coach Heather grew up at CCG and competed on CCE for 8 years. She has been coaching cheer teams, tumbling and recreational classes since 2012. Her goal is to help athletes become well rounded individuals, teaching life skills through the sport of cheerleading.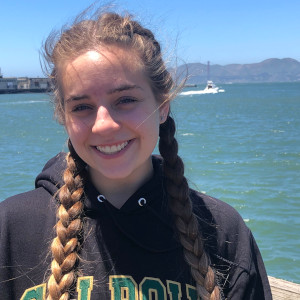 Caitlyn came to CCG from West Coast Training Center in Livermore, California! She has experience coaching all levels of Acrobats and even competed as an Elite women's pair/women's trio base! Caitlyn is currently a student at Cal Poly and is the Acro Program Assistant Coach! You can find her working with our compulsory team Acro team athletes!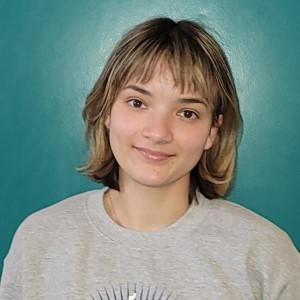 My name is Amy and I'm from San Jose. I was previously a level 9 gymnast training in Santa Clara. I also did two years of track and field, my favorite event being pole vault. Other than gymnastics, I love sewing, dancing, and spending time with my cat named Misty.
Fun Facts:
I have a pet snake
I am vegetarian
I have never broken a bone
My biggest fear: getting lost at sea!
Lydia
Rec & Preschool Coach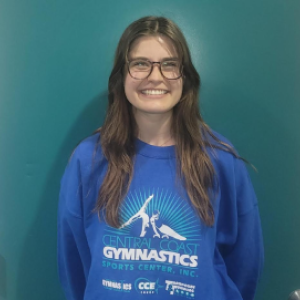 My name is Lydia and I'm from Colorado! I'm a graphic communication student at Cal Poly and I am so excited to be coaching rec and preschool classes at CCG. I did gymnastics for 8 years and I am so ready to be back in the gym. Outside of CCG, I love to surf, play guitar, and roller skate.
Fun Facts:
In Colorado, I live on a cattle ranch
I have three dogs
I want to own a coffee shop one day
There isn't a plant I don't own
Ava
Rec & Preschool Coach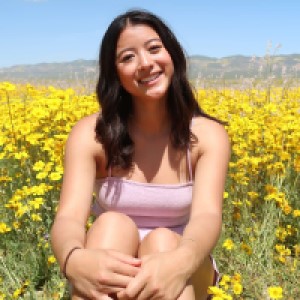 I am a Cal Poly student studying environmental engineering and biology. I am from Boulder, Colorado, and was a gymnast for 13 years at Mountain Gymnastics in Louisville, CO. I competed for JO through level 8, and began coaching in high school. I am so excited to continue teaching recreational and preschool classes at CCG! In my free time, I love to spend time outside. My favorite place to visit since moving here is Big Sur! I also love hiking in the SLO hills.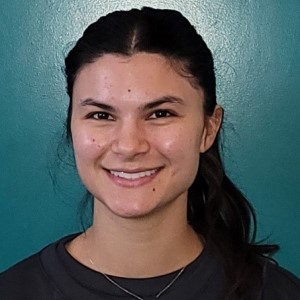 My name is Shelby, I grew up near LA & Orange County, CA. I am currently finishing up as a communications major at Cal Poly. I was a JO gymnast for 10+ years and competed up to level 9 at Scats Gymnastics in Huntington Beach. I will be coaching a variety of classes here at CCG while also helping with social media & the office. When I am not at work or in class, you will most likely find me outside on a walk/hike with my dog, at the beach or hosting game nights at my house!
Fun Facts:
I have a golden doodle named miso!
I have broken 18 bones.
I started a health & wellness podcast this year!
I love solo traveling; so far been to Hawaii and France.
Vanessa Atler
Girls Program Director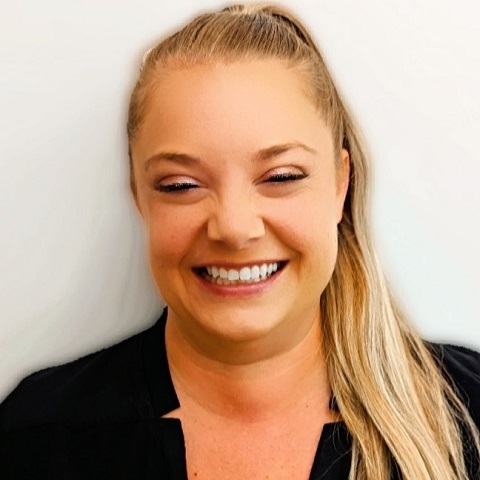 Vanessa Atler is an American former elite gymnast known for her impressive achievements. She was the 1997 U.S. national all-around champion, won gold on the floor exercise and vault at the 1998 Goodwill Games, and earned four national championships in vault, balance beam, and floor exercise. In 1996, she became the junior national all-around and floor champion. At the 1999 American Cup, Vanessa made history as the first female gymnast to successfully perform a Rudi vault. In 2014 she became a published childrens author, writing a story about a gymnast who learns a lesson about her passion for gymnastics.