Acrobatics Team
Central Coast Gymnastics CCoast Acro Program offers athletes the opportunity to train and compete in the USA Gymnastics discipline of Acrobatics. Engaging choreography combining dance, tumbling and stunts is performed by synchronized pairs or groups of athletes.
CCoast Acro Competitive team invites athletes, ages 4-25, to our team evaluations in July of each year. Pair/groups that work exceptionally well together, and show great dedication, are invited to join our competition team with opportunities to travel across the country. CCoast Acro team athletes train from 6 to 16 hours per week, depending on level. With experience and dedication, athlete pairs/groups may be invited to compete for Team USA at international events.
Train with the BEST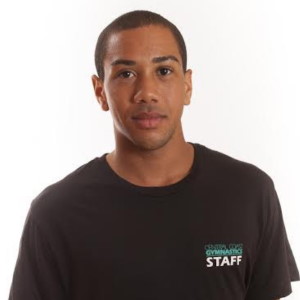 Rion Page
Acro Director
Rion has been coaching at CCG since 2012. Since starting here he has coached many classes and events but now can be found running the Acro team or working in the office. He became the Head Coach and Director of our Acrobatics Team in 2015 and used to compete here at CCG as an Elite Mixed Pair Acrobat!
Bre Boswell
Team Coach
With over 15 years of coaching experience, Bre came to CCG with a wealth of knowledge in coaching Acrobatic gymnastics. When she's not coaching here at CCG she teaches preschool and yoga as well!
Sponsors
Silver Oaks Construction and Concrete Inc.
Coastal Demo, INC.
Advanced Drywall Solutions
Peakcock Cellars Inc.
International Brotherhood of Electrical Workers Local NO 639
Brent McColley at Acoustical Connection
Jeremy Engle at Engle Morgage Team
Rene H. Bravo, M.D., Inc
Organ & Sons Mechanical, Inc.
Dave Spurr Excavating, Inc.DBA
Clean Air Mechanical