Acrobatic Gymnastics
Acrobatic Gymnastics (Acro) is a discipline recognized by USA Gymnastics which combines dance, tumbling, and partner stunts performed by synchronized pairs or groups. Central Coast Gymnastics offers recreational and pre-team acrobatic gymnastics classes for girls and boys, ages 5 & up. Our recreational program focuses on the introductory elements of Acrobatic Gymnastics. Athletes will work on flexibility, tumbling and dance as well as learn body awareness and become familiar with partner acro skills.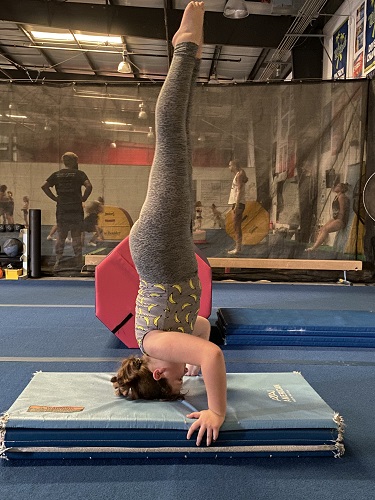 Ages 5+
Class Length: 1 Hour
This beginning level acro class is designed to establish the foundation of acrobatics. Our passionate coaches introduce basic elements of hand balancing, tumbling, dance and partnered skills.
Advanced Recreational Acro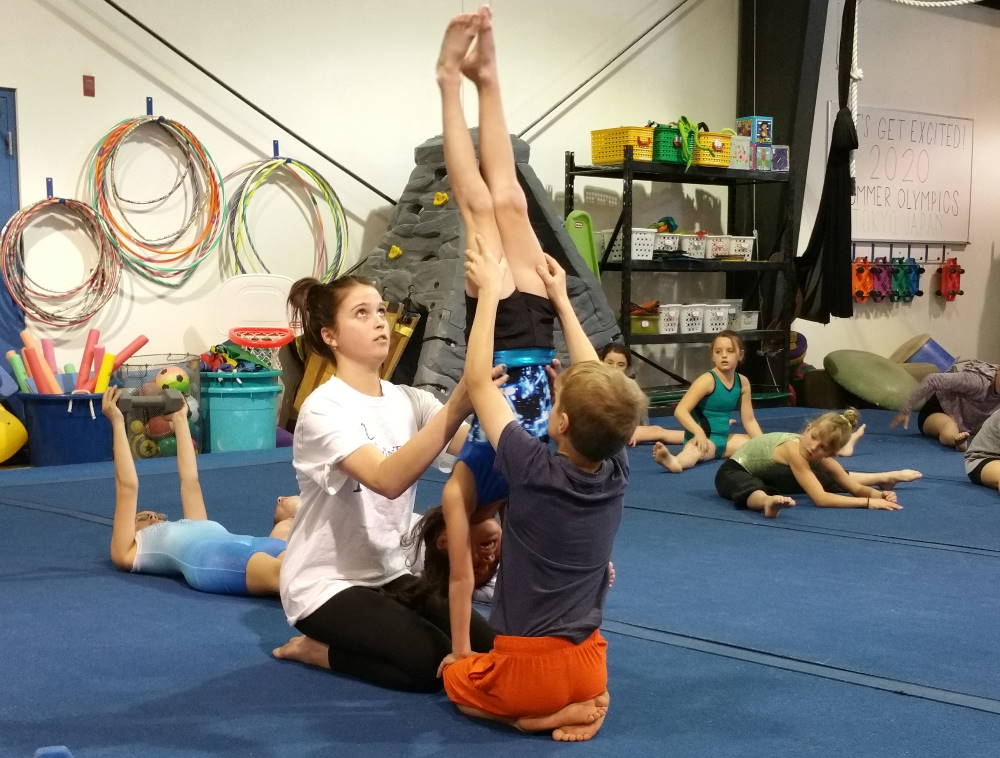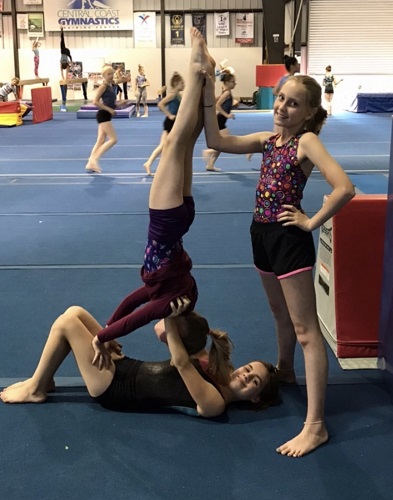 Invite Only
Class Length: 1.5 Hours
Advanced Rec Acro is where athletes build on the basics learned in Rec Acro class. CCG's experienced coaches facilitate safe progressions for both individual tumbling and partner/group skills. Athletes invited to this class continue building strength, balance, flexibility and teamwork.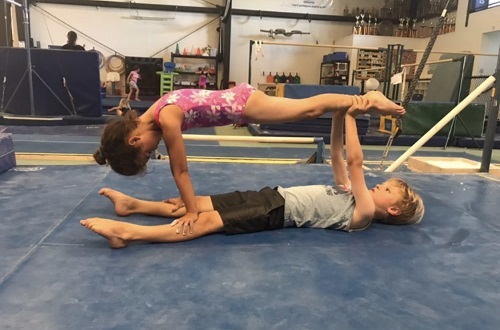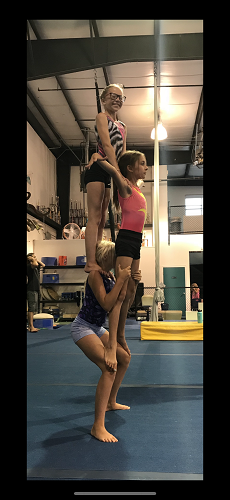 Invite Only
Class Length: 1.5 Hours, 2x/week
Acro athletes considering competition may be placed in our Pre-Team Acro class. This class is designed to fine-tune all skills in preparation for joining our competitive team. Our pre-team athletes that are interested in joining our team will have an opportunity to be evaluated during summer open training.