Other Programs
Central Coast Gymnastics Sports Center, Inc. proudly partners with multiple other fantastic businesses. Read below about our other fantastic businesses located in our facility which offer options for both adults and children!
Ages 16+
Class Length: 1.5 Hours (T/Th)
CCG's Adult Gym class offers supervised time with one of our trained CCG Staff. Our knowledgeable coach can give you individualized drill and exercises to help you reach your goals! Call our office or stop by to try a class! On your first day, please bring a photo ID with you and proof of insurance. We offer both drop-in rates and punch cards for adults; each class, you simply sign in with our office staff.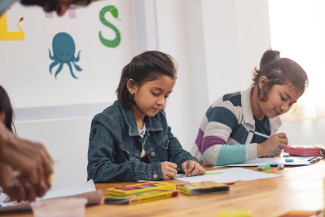 Kids Connections Developmental Therapy Center
https://www.kidsconnectionstherapy.com/
Occupational therapists help people across the lifespan to do the things they want and need to do through the therapeutic use of daily activities (occupations). Pediatric occupational therapy focuses on helping children develop skills needed to engage in their occupations such as play, education and social participation.
Applied Behavior Analysis (ABA) therapy's goal is to decrease problematic behaviors and increase skill acquisition for improved functional abilities across environments.
Mini Melodies Children's Music
https://minimelodies.com/
Imagine your child's smile and laughter as you sing, dance and play together week after week! Hearing their first attempts and singing and watching them boogie are memories that last a lifetime!
Music Together is an internationally recognized early childhood music program for infants, toddlers, preschoolers, kindergarteners, and the adults who love them.