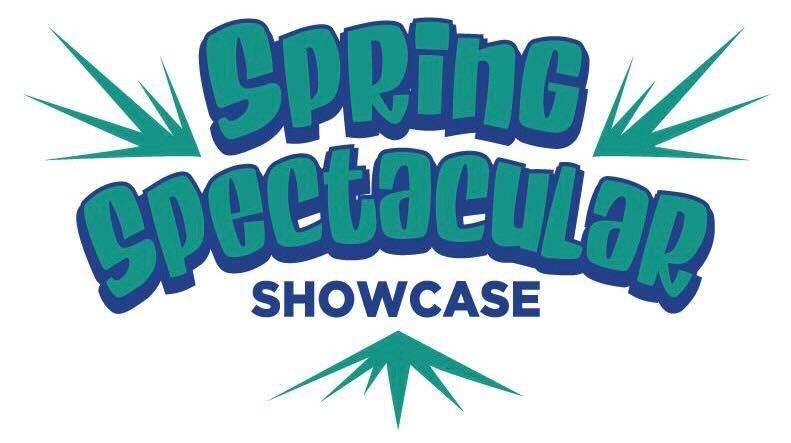 May 13th, 2023
1:30-3:00pm
To Sign Up
Call the office to register. Register before May 5th to receive your complimentary T-shirt. Tshirts cost $15 after the deadline while supplies last.
Basic Info
A showcase where athletes will get to show off routines that they have been learning in class!

Who can attend? All recreational & developmental kids currently enrolled in class!
Location: CCG Gym 1
Doors open at 1:00pm
Event from 1:30-3:00pm

1:30-2:00pm Warm Up & Team Performances
2:00-3:00pm Showcase & Awards
Spectators
Each athlete gets two FREE spectator tickets ($3 value)
All other spectators are $3 at the door (cash only please!)
Ages 5 and under are FREE!
No food or drinks allowed inside please.
Attire
Spring Spectacular Tees will be handed out at check in. Athletes should be prepared to wear T-Shirts for the event.
Girls should wear a leotard with hair tied up neatly.
Boys should wear sweatpants or workout shorts only (no button or zippers please). Hair tied up if necessary.