SLO Gymfest
Our CCG Team has decided to host our 26th annual event this year to keep the tradition of families coming to the beaches in our area and hosting a meet in San Luis Obispo continuing! We have all been affected by this past year, with our young athletes having to face the most trying times. We are hoping to give them all inspiration by hosting a "Covid Safe Competition" for them. A "Special Thanks" to all those helping us put this on as safely as we possibly can for these athletes.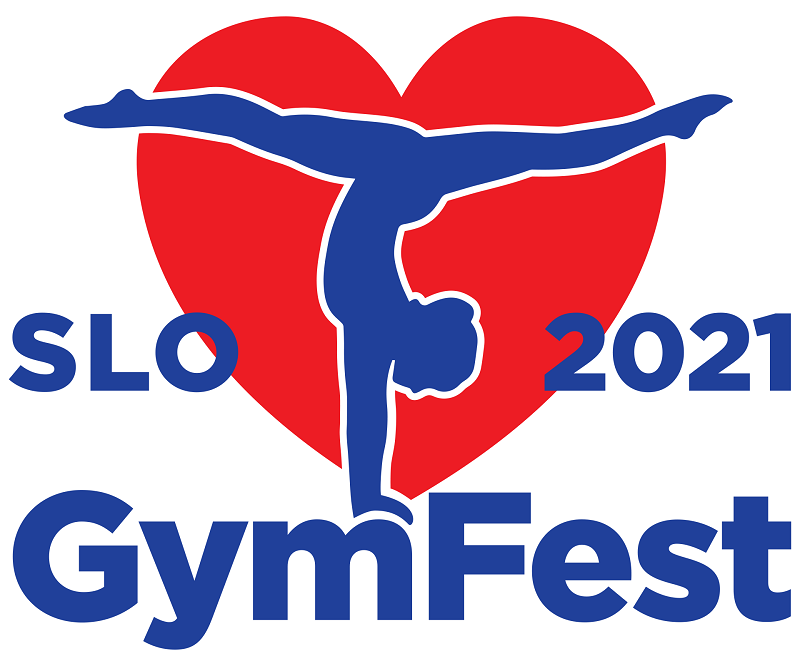 Meet Information:
March 6 & 7
Levels 2-10 Girls Compulsory, Optionals & Xcel
Location: 21 Zaca Ln. San Luis Obispo, CA 93401
Entry Fees:
| | |
| --- | --- |
| USAG Women's Comp. Levels 2-5 | $100 |
| Xcel Bronze & Silver | $100 |
| USAG Women's Optional Levels 6-10 | $115 |
| Xcel Gold, Platinum, & Diamond | $115 |
Refunds
No refund deadline. 100% refund guarantee. We will not cash checks until after the event is completed.
Credit card card processing fees cannot be refunded.
We strongly suggest mailing checks this year, so as not to incur any nonrefundable fees.
No Team Fees!
Entry fees include team awards and special gift.
Meet Format
Modified Traditional
Tentative Session Times:
(Posted 2/15/2021)
Note:
These times and levels in each session are not scheduled to change unless there is a drop in numbers. Awards will either be outside or in our Gym 2 across the parking lot. Due to the pandemic, we are keeping this event smaller than normal for social distancing.
3/6-Saturday Sessions

Session 1: Open stretch 1:30 pm

Optionals Level 6-10 = 40
Xcel Platinum = 6
Total: 46 athletes

Session 2: Open stretch 5:00 pm

Compulsory Level 5 = 11
Compulsory Level 3 = 36
Total: 46 athletes

3/7 -Sunday Sessions

Session 3: Open stretch 8:30 am

Compulsory Level 2 = 26
Compulsory Level 4 = 20
Total: 46 athletes

Session 4: Open stretch 12:00 pm

Xcel Bronze = 13
Xcel Silver = 22
Xcel Gold = 15
Total: 50 athletes
Hotel Block:
SLO Hampton Inn
Link: Click for Hotel Booking Link
Group Name: SLO Gym Fest
Arrival Date: 05-Mar-2021 (Friday)
Departure Date: 08-Mar-2021 (Monday)
Other hotels we recommend close to our gym for you to contact if our block fills with no block rates:
The Kinney San Luis Obispo, a Tapestry by Hilton #(805) 544-8600
Madonna Inn #(805)543-3000
Best Western Plus Royal Oak Hotel #(805) 544-4410
Check out Hotels.com for great deals now for this weekend, there are some great places to stay locally.
Protocols will be posted & updated here:
(Posted 2/15/2021)
At this time, it's our goal to host an in person meet for these athletes to participate in. We will be limiting who can enter the facility for the competition to athletes, judges, coaches, and CCG staff to help run the event. We are hoping as things improve to allow 1 spectator per athlete to enter.
We plan to have a virtual viewing option for all those families attending, more details will be posted. For example, we may use a zoom link for your viewing.
Any person's entering the site must wear a mask at all times. We are asking all athletes to wear a mask the entire time inside the facility and outside as the state mandates this currently. If an athlete feels more comfortable and safe competing with the mask pulled down, they can do so when warming up or competing. However that mask must be put back on as soon as the athlete is finished warming up or competing.
It is our goal to maintain social distancing as much as possible during the event. We are working on groupings for each session. More details will come.
In an effort to prevent the spread of the virus and it's variants, we are hoping all attending will do their best days before the event to limit travel and gatherings. We know this is just a request, however we have found it works. Thanks for any efforts you can make to help prevent the spread.

If for any reason our event is canceled as of 2/23/2021 or sooner due to unforeseen circumstances, we will be giving 100% refunds. After the date of 2/23/2021, due to award medals, team banners, athlete gifts, and other custom items purchased that may not be able to be returned, we will retain a minimal fee per athlete to help cover the cost of these items. We would also be shipping the gift for each athlete registered to your gym if our event is canceled after 2/23/2021 and we cannot stop the custom orders. This will be 15% per athlete entered and paid for. Deadline to enter and make full payment if not already is 2/20/2021. Refunds will be sent if your team is unable to make it, depending on the date of notice. We are all hoping to give these athletes a great event, and your family some time in a nice area to just relax and enjoy the sun & fun locally.

We will be screening all athletes, coaches, and judges at the door, prior to entry. If your child has had any symptoms of illness, been exposed.
Check out these sites for great information on local spots:
Watch for symptoms
People with COVID-19 have had a wide range of symptoms reported – ranging from mild symptoms to severe illness. Symptoms may appear 2-14 days after exposure to the virus. People with these symptoms may have COVID-19:
Fever or chills
Cough
Shortness of breath or difficulty breathing
Fatigue
Muscle or body aches
Headache
New loss of taste or smell
Sore throat
Congestion or runny nose
Nausea or vomiting
Diarrhea
This list does not include all possible symptoms. CDC will continue to update this list as we learn more about COVID-19.
We know this, and therefore feel it is safe to host a competition with the focus on the young athletes not the parents viewing, for these reasons listed on the CDC website.
"Although children can be infected with SARS-CoV-2, can get sick from COVID-19, and can spread the virus to others, less than 10% of COVID-19 cases in the United States have been among children and adolescents aged 5–17 years (COVID Data Tracker). Compared with adults, children and adolescents who have COVID-19 are more commonly asymptomatic (never develop symptoms) or have mild, non-specific symptoms. 4-11 Similar to adults with SARS-CoV-2 infections, children can spread SARS-CoV-2 to others when they don't have symptoms or have mild, non-specific symptoms and thus might not know that they are infected and infectious. Children are less likely to develop severe illness or die from COVID-19."